This page is currently in English. Please translate into German.
Articles are constantly being updated.
Please copy contents from the source page before beginning translations.
Source provided for guidelines only.
Please feel free to rephrase the article to suit the needs of the language.
In-Game Beschreibung
Edit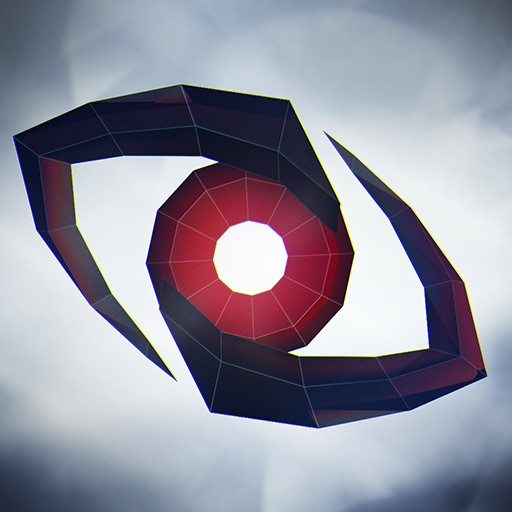 "Das wichtigste Programm für Tarnangriffe. Der Zugriff ermöglicht die Installation aller anderen Tarnprogramme, ohne die Netzwerksicherheit sofort zu alarmieren."
Zusammenfassung
Edit
Der Zugriff ist ein Tarnangriffs-Offensivprogramm, das die Grundlage für Angriffe in der Tarnphase bildet. Alle gegnerischen Knotenpunkte müssen erst durch das Zugriffprogramm eingenommen werden, bevor andere Tarnprogramme wie der Geist, das Portal oder das Datenleck installiert werden können. Sobald das erste Zugeriffprogramm eingesetzt wird, erscheint der Sichtbarkeitsbalken im unteren Bildschirmrand und die Tarnangriffsphase beginnt. Ist der Zugriff einmal erfolgreich auf einem Knotenpunkt installiert, können alle Arten von Tarn-Programmen auf den angrenzenden Nodes eingesetzt werden (außer Datenleck nur bei Geschäftsknotenpunkten). Wird ein Zugriff auf einem noch nicht durch einen Geist deaktivierten Code-Tor installiert, dauert die Installation sehr lange. Sobald der Sichtbarkeitsbalken den Wert 3600 erreicht, endet die Tarnphase und alle installierten Tarnprogramme werden entfernt, außer Portale. Die Tarnangriffsphase endet ebenfalls durch die Benutzung eines Nicht-Tarn-Programmes
Statistiken
Edit
| | | |
| --- | --- | --- |
| Installationszeit | Festplattenspeicherplatz | Kompilationsdauer |
| 1 Sekunde | 1 | 1 Minute |
Level
Sichtbarkeitsrate
Kompilations
Preis
Upgrade
Kosten
Erforschungs
Zeit
Benötigtes
Evolver Level
1
162/s
B12
B 4,096
6 Stunden
4
2
156/s
B24
B 8,000
18 Stunden
4
3
150/s
B36
B 16,000
24 Stunden
4
144/s
B48
B 32,000
30 Stunden
5
138/s
B60
B 48,000
36 Stunden
6
132/s
B72
B 60,000
42 Stunden
7
126/s
B84
8
9
10
11
12
13
14
15
16
17
18
19
20
21
Hackers Wikia - Programme-List
Startseite
Programme
Nodes
Gameplay
Offensive Programme

 Rammbock   Strahlenkanone   Blaster   Kraken 
 Wahnsinniger   Schocker   Shuriken   Würmer 

Defensive Programme
Stealth Programme
Ad blocker interference detected!
Wikia is a free-to-use site that makes money from advertising. We have a modified experience for viewers using ad blockers

Wikia is not accessible if you've made further modifications. Remove the custom ad blocker rule(s) and the page will load as expected.