This page is currently in English. Please translate into Polish.
Articles are constantly being updated.
Please copy contents from the source page before beginning translations.
Source provided for guidelines only.
Please feel free to rephrase the article to suit the needs of the language.
In-Game Description
Edit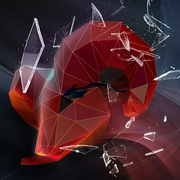 "There is nothing better to break through a gate than the Battering Ram program."
The Battering Ram is a Brute Force program that attacks Code Gate nodes. The Battering Ram will deplete the Code Strength on a Code Gate, removing the damage filter and enabling other offensive programs to deal normal damage. It can also attack the shield provided by Guardian.
Statistics
Edit
| | | |
| --- | --- | --- |
| Install Time | Disk Space | Compilation Time |
| 2 seconds | 5 | 10 minutes |
Level
Strength
Damage
(per hit)
Compilation
Price
Upgrade
Cost
Research
Time
Required
Evolver Level
1
100
350
B40
B2,048
10 Hours
4
2
110
385
B60
B4,096
18 Hours
3
125
437.5
B80
B8,000
24 Hours
5
4
140
490
B100
B16,000
30 Hours
5
155
542.5
B120
B32,000
36 Hours
6
7
8
9
10
11
12
13
14
15
16
17
18
19
20
21
Battering Rams do not attack the firewall of any node - be sure to bring additional offensive programs.
Battering Rams can attack shields provided by the Guardian node.
Battering rams are actually siege engines to destroy city walls and wooden gates in ancient times,this is the references that battering rams can attack code gates.
Hackers Wikia - Programy
Strona Domowa
Programy
Węzły
Rozgrywka
Ofensywne

 Taran   Działo Laserowe   Blaster   Kraken 
 Maniac   Shocker   Shuriken   Robaki 

Obronne
Niewidzialne
Ad blocker interference detected!
Wikia is a free-to-use site that makes money from advertising. We have a modified experience for viewers using ad blockers

Wikia is not accessible if you've made further modifications. Remove the custom ad blocker rule(s) and the page will load as expected.