This page is currently in English. Please translate into Portuguese.
Articles are constantly being updated.
Please copy contents from the source page before beginning translations.
Source provided for guidelines only.
Please feel free to rephrase the article to suit the needs of the language.
In-Game Description
Edit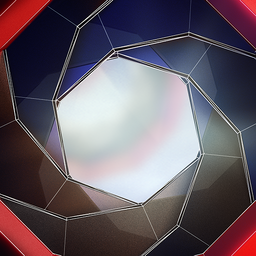 "Make a back door connection in stealth mode with the Portal program. A node with Portal installed becomes red. You may start your brute force attack from there."
The Portal is a Stealth Program which lets you start an attack from the node it was installed on. Once the Brute Force phase starts, the node installed with a Portal is considered captured. Similar to Wraith, the Portal deletes itself once installed.
Statistics
Edit
| | | |
| --- | --- | --- |
| Install Time | Disk Space | Compilation Time |
| 6 seconds | 10 | 20 minutes |
Level
Visibility
Compilation
Price
Upgrade
Cost
Research
Time
Required
Evolver Level
1
55 / second
160
B16,000
24 Hours
6
2
50 / second
320
B32,000
30 Hours
3
4
5
6
7
8
9
10
11
12
13
14
15
63
17
18
19
20
21
Make your way to the node you wish to Portal by using Access programs.
Portal can not be installed on Code Gates with an active filter. Use Wraith to disable them.
Nodes with Portal installed do not count as a netConnection, therefore Kraken can not be installed there.
Protect your Portal - the network will attempt to recapture the node instantly.
Attacks can not be started from a node that has been recaptured.
Hackers Wikia - Programa
Início
Programa
Nodos
Jogabilidade
Ofensivo

 Aríete   Canhão Laser   Explosão   Kraken 
 Maníaco   Raio   Shuriken   Vermes 

Defensivo
Furtivo

 Acesso   Sanguessuga de dados   Portal   Espetro 
Ad blocker interference detected!
Wikia is a free-to-use site that makes money from advertising. We have a modified experience for viewers using ad blockers

Wikia is not accessible if you've made further modifications. Remove the custom ad blocker rule(s) and the page will load as expected.