This page is currently in English. Please translate into Czech.
Articles are constantly being updated.
Please copy contents from the source page before beginning translations.
Source provided for guidelines only.
Please feel free to rephrase the article to suit the needs of the language.
In-Game Description
Edit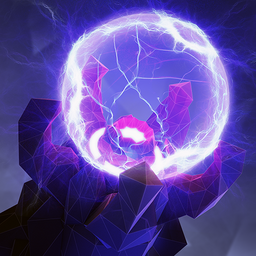 "It takes time to install the Blaster, but once installed, it can quickly destroy firewalls."
The Blaster is a Brute Force Offensive Program which charges then attacks a connected secured Node one at a time with an added ability to stun attacks. The Blaster will charge for 3.5 seconds and will stun for 2 seconds. The Blaster will attack one node at a time based on Attack Priority.
The Blaster stun ability will delay firing of Security Nodes and Antivirus attack of installed Nodes. The stun ability does not affect charge time of Security Nodes such as Black ICE or Guardian.
Statistics
Edit
Install
Time
Disk
Space
Compilation
Time
Disable
Duration
5 seconds
6
5 minutes
2 seconds
Level
Strength
Damage
(per hit)
Compilation
Price
Upgrade
Cost
Research
Time
Required
Evolver Level
1
45
157.5
B20
B1,024
6 Hours
3
2
52
182
B30
B4,096
18 Hours
4
3
59
206.5
B40
B8,000
24 Hours
4
68
238
B50
B16,000
30 Hours
5
78
273
B60
B32,000
36 Hours
6
89
311.5
B70
B48,000
42 Hours
7
8
9
10
11
12
13
14
15
16
17
18
19
20
21
Hackers Wikia - Seznam Programy
Úvod
Programy
Uzly
Hraní hry
Útočné

 Beranidlo   Laserový paprsek   Fúzní dělo   Kraken 
 Maniak   Zkrat   Hvězdice   Červi 

Obranné
Tiché
Ad blocker interference detected!
Wikia is a free-to-use site that makes money from advertising. We have a modified experience for viewers using ad blockers

Wikia is not accessible if you've made further modifications. Remove the custom ad blocker rule(s) and the page will load as expected.