This page is currently in English. Please translate into German.
Articles are constantly being updated.
Please copy contents from the source page before beginning translations.
Source provided for guidelines only.
Please feel free to rephrase the article to suit the needs of the language.
In-Game Beschreibung
Edit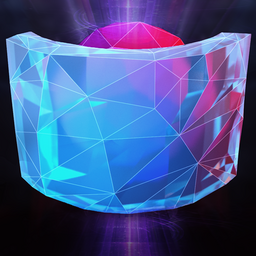 "Verteidige deine eroberten Nodes während eines Angriffes mit der Eis-Mauer. Es nimmt solange Schaden auf, bis es zerstört ist."
Zusammenfassung
Edit
Die EIS Mauer beschützt schon eroberte Nodes vor gegnerischen Verteidigungsnodes. Die EIS Mauer wird so viel Schaden absorbieren wie groß ihre Buffer Größe ist. Wenn die Buffergröße aufgebraucht ist, wird sie von der Node, auf dem sie installiert ist, entfernt.
Statistiken
Edit
| | | |
| --- | --- | --- |
| Installationszeit | Festplattenspeicherplatz | Kompilationszeit |
| 0.5 Sekunden | 2 | 2 Minuten |
Level
Buffer
Größe
Kompilations
Preis
Upgrade
Kosten
Erforschungs
Dauer
Benötigtes
Evolver Level
1
400
B8
B128
1
2
495
B15
B1,024
3
545
B30
B2,048
6 Stunden
4
600
B60
B4,096
8 Stunden
5
660
B90
B8,000
6
725
B120
B16,000
9 Stunden
7
800
B150
B32,000
8
880
B180
B60,000
9
10
11
12
13
14
15
16
17
18
19
20
21
Die Eis-Mauer ermöglicht es gleichzeitig anzugreifen und zu verteidingen, was dir einen erfolgreichen Angriff ermöglicht.
Eine Node, die von einer Eis-Mauer beschützt wird, weißt ein rotierendes weißblaues Licht auf, dessen Schweiflänge den Zustand der Verteidigung anzeigt. Je kürzer der Schweif, desto weniger Schaden kann die Eis-Mauer noch aufnehmen.
Eine Eis-Mauer kann auch auf einer Node installiert werden, die keinen freien Programmplatz aufweist. Dann wird das zuerst installierte Programm dafür entfernt.
Eis-Mauer Schilde werden vor einem Beschützerschild aufgebraucht.
Wird eine Eis-Mauer auf einer Node zerstört und ist danach noch überschüssiger Schaden übrig, kann es sein, dass der Node-Firewall direkt angegriffen wird und nicht etwaige andere Eis-Mauern.
Hackers Wikia - Programme-List
Startseite
Programme
Nodes
Gameplay
Offensive Programme

 Rammbock   Strahlenkanone   Blaster   Kraken 
 Wahnsinniger   Schocker   Shuriken   Würmer 

Defensive Programme

 EIS Mauer   Protektor 

Stealth Programme
Ad blocker interference detected!
Wikia is a free-to-use site that makes money from advertising. We have a modified experience for viewers using ad blockers

Wikia is not accessible if you've made further modifications. Remove the custom ad blocker rule(s) and the page will load as expected.