This page is currently in English. Please translate into Bulgarian.
Articles are constantly being updated.
Please copy contents from the source page before beginning translations.
Source provided for guidelines only.
Please feel free to rephrase the article to suit the needs of the language.
In-Game Description
Edit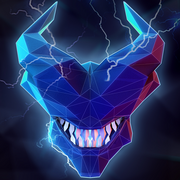 "
This self-destructive kamikaze program deals massive damage to a targeted firewall. It's usually enough to conquer a node in one blow."
The Maniac is a Brute Force Offensive Program which attacks a single node based on attack priorities. After it damages the target, it will uninstall itself from the current node.
Statistics
Edit
| | | |
| --- | --- | --- |
| Install Time | Disk Space | Compilation Time |
| 0.5 seconds | 20 | 30 minutes |
Level
Strength
Compilation
Price
Upgrade
Cost
Research
Time
Requires
Evolver Level
1
850
B200
B64,000
24 Hours
7
2
920
B300
B120,000
30 Hours
3
990
B400
B140,000
36 Hours
4
1070
B500
B160,000
5
6
7
8
9
10
11
12
13
14
15
16
17
18
19
20
21
The link will take you to the exact point in the video, where we can see Maniac in action.

Everteal discards IceWall and BeamCannons from the Sentry to show off Maniac attacks.
Hackers Wikia - Програми
Начало
Програми
Възел
Геймплей
Атакуващи

 Таран   Лъчево оръдие   Бластер   Кракен 
 Маниак   Шоков Удар   Шурикен   Червек 

Защитни
Неусетни
Ad blocker interference detected!
Wikia is a free-to-use site that makes money from advertising. We have a modified experience for viewers using ad blockers

Wikia is not accessible if you've made further modifications. Remove the custom ad blocker rule(s) and the page will load as expected.