This page is currently in English. Please translate into Bulgarian.
Articles are constantly being updated.
Please copy contents from the source page before beginning translations.
Source provided for guidelines only.
Please feel free to rephrase the article to suit the needs of the language.
In-Game Description
Edit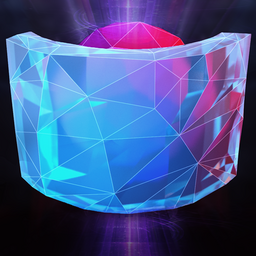 "Fortify your nodes during attacks with the ICE-Wall defensive program. It absorbs enemy attacks until the ICE-Wall is destroyed."
The ICE Wall is a Brute Force Defensive Program which protects captured nodes from attacks from Security Nodes. The ICE Wall will absorb damage equal to its Buffer Size. Once the Buffer Size is depleted, the Ice Wall will be removed from the node.
Statistics
Edit
| | | |
| --- | --- | --- |
| Install Time | Disk Space | Compilation Time |
| 0.5 seconds | 2 | 2 minutes |
Level
Buffer
Size
Compilation
Price
Upgrade
Cost
Research
Time
Required
Evolver Level
1
400
B8
B128
1
2
495
B15
B1,024
4 Hours
3
545
B30
B2,048
6 hours
4
600
B60
B4,096
8 hours
5
660
B90
B8,000
10 Hours
6
725
B120
B16,000
12 Hours
7
800
B150
B32,000
18 Hours
8
880
B180
B60,000
24 hours
9
960
B210
B80,000
32 hours
10
11
1,170
B270
12
1,280
B300
13
14
15
16
17
18
19
20
21
ICE Wall makes it possible to simultaneously attack and defend nodes, enabling you to push through a network.
A node that is protected with an ICE Wall will show a revolving white/blue light around it. This light depletes as the ICE Wall absorbs damage, and disappears when the shield is destroyed.
ICE Wall can be used on a node that doesn't have a free slot to place it in. Doing so will remove the first installed program.
ICE Wall shields are consumed before Protector shields.
Hackers Wikia - Програми
Начало
Програми
Възел
Геймплей
Атакуващи

 Таран   Лъчево оръдие   Бластер   Кракен 
 Маниак   Шоков Удар   Шурикен   Червек 

Защитни

 Ледена Стена   Протектор 

Неусетни
Ad blocker interference detected!
Wikia is a free-to-use site that makes money from advertising. We have a modified experience for viewers using ad blockers

Wikia is not accessible if you've made further modifications. Remove the custom ad blocker rule(s) and the page will load as expected.